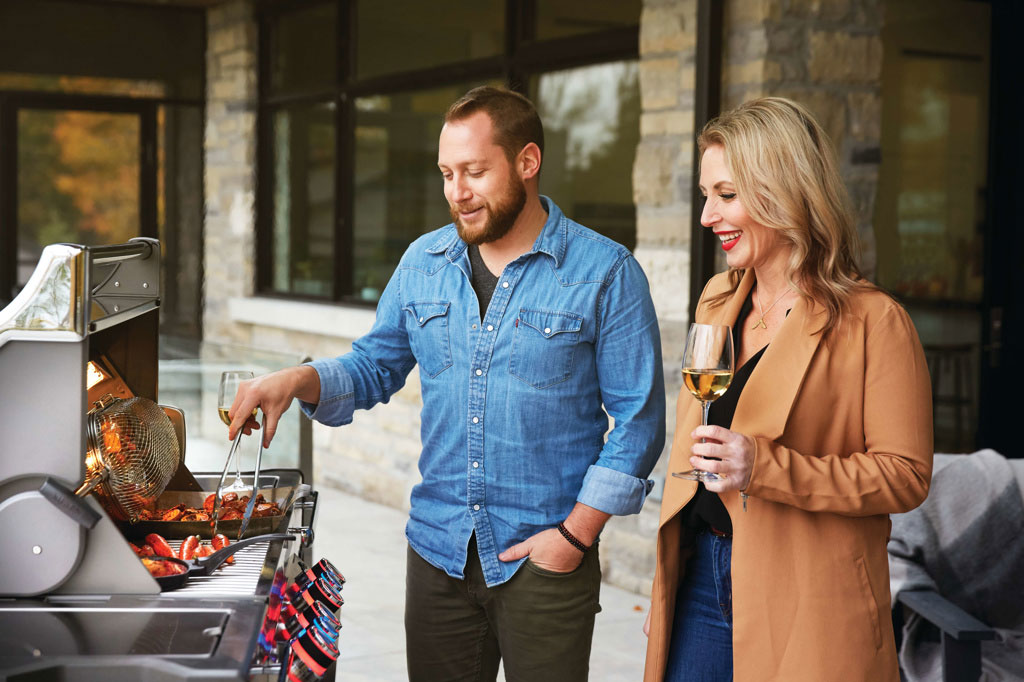 This past year has been unforgettable, and today we discuss what it means to be "winning" in the BBQ market.
Not only had 2020 presented several challenges, but the year surprised us with an increased demand for our products. It is nothing we predicted as a company, nor is it something we have ever experienced before. In an otherwise thriving retail market, COVID-19 caused disruption in the economy for industries across the spectrum including the BBQ market. Companies were furloughing employees, scaling back operations, cutting benefits, and many filing for bankruptcy, and ultimately going out of business. This sudden turn of events was excruciating for families and businesses across the country. Given the present circumstances, it would be rare to hear about a forty-year-old family company (still privately-held) in the retail and distribution business "winning" at anything.
For our company, it meant doing what we've always done in tough situations: doubling down and coming through for our customers, so THEY can win. To discuss how we put our dealers in a position to "win the BBQ market" requires some context… so let's start at the very beginning.
Imagination
When my dad Don Richardson opened the business in 1980, his journey began with selling gun nails, staples, and framing hardware to the framing contractors. A true entrepreneur, he realized there were more products that could be supplied to the construction industry during this framing stage. Because of his close ties with the top builders, and the fact that house-framing and fireplace installation occur simultaneously, it was this natural (but not obvious) connection that helped push Arizona Fasteners Corp to quickly become better known as Arizona Fireplaces in the late 1980's.
Innovation
As the fireplace industry evolved from cheap, inexpensive wood boxes to higher-end more expensive fireplaces, my dad made the decision to jump all-in with Fireplaces and leave the Construction Supply behind. This decision transformed our business and changed everything forever. The Fireplace business exploded, and Arizona Fireplaces became the engine that created enough critical mass for us to start a two-step distribution business called AF Distributors. We created AF Distributors upon my return from Australia where I spent my summer working for Beefeater. I brought back a new-found passion for BBQ Grills which represented 90% of the Distribution business in its infancy years. Almost eleven years later, sales have now become more of an even combination of Hearth and Grill. The combination of these two AF retail and distribution companies somehow made Phoenix the Fireplace & BBQ Grill Distribution hub… not just for Phoenix, but for the southwestern United States.
Intention
The intention to build a "fireplace company" – centralized and warehoused in one of the hottest, driest states in the nation – came from the desire to create a sustainable business for years and generations to come. With Home Depot and larger Construction Supply companies entering the market, the business of selling nails, staples, and fasteners started to look less sustainable than the new exciting fireplace business my dad was dipping his toe in. This directional pivot in the industry reinforced my dad's intention to maintain a sustainable business for many years to come.
Today we have three showrooms: two of them being our Arizona Fireplaces retail locations, and the third is our AF Distributors Grill Showroom. Our retail showrooms are specifically created for designers and builders alike to send their clients to see the most current, innovative fireplace products available. Whether the design requires a traditional wood-burning fireplace with gas logs or the large linear direct-vent accompanied with a big screen TV above it, showroom visitors will see them all working in live-burning displays. The AF Distributors warehouses is full to the brim with some of the top names in the BBQ market:  grills and components, such as Firemagic, Summerset, Napoleon, Beefeater, and more… and geared for dealer product and technical training while showcasing new products and hosting events.
Initiative
Back to the pandemic. Last March, as news about COVID-19 swept the country, there was a memorable moment I'll never forget. It was the day we returned from the HPBA show in New Orleans. My Mom, Dad, Brother & I had an emergency meeting on how we were going to handle the pandemic, and what changes we were going to implement immediately. Walking out of that meeting, the level of uncertainty was still high but one thing was certain: we were NOT going to lay off or furlough anyone. At that time, our employee count was at 150. Today, there are 250+ employees and climbing.
We used this opportunity to cross-train employees, streamline efficiencies and NOT reduce inventory levels. We were catching up with processes and doubling down on efficiencies. An evolving trend that we began to recognize was the amount of people working from home, staying in, and cooking in their backyards. We hoped this would somehow translate into BBQ market grill sales, but still had absolutely no idea what the months to come would bring us.
Investment
My parents worked very hard over the years to assure our company is financially strong and stable, which has allowed us to make some good moves as well as some mistakes. They still live in the same house I was born in. My dad drives an old diesel truck with 483,000 miles on it and is that guy who scrutinizes every item on the bill when we go out to dinner. He's not a car guy, not a boat guy, and doesn't care for hobbies that cost money. My brother, mom and I all poke fun at him, but he reminds us of the hard times and makes sure we realize the heavy responsibility we carry with 250+ employees. This mindset has put us in a financial position to make aggressive advances in what we thought would be a down market.
The Pandemic
The moves that have had the biggest impact on our business during the pandemic is bulking up on inventory and buying heavy early. Secondly, we try to create and cultivate a company culture that demonstrates a higher level of work ethic for our partners. If our customers/ dealers see us working hard for them, they'll become more loyal and appreciative. It also buys us a little rope when we're not perfect, of which we are far from. Last year we asked ourselves: "How can we set ourselves apart during this time?" The answer was this: "No different than what we have built the company on – product and people."
Doubling Down
While other distributors were reducing inventory and furloughing employees, we were doubling down on stock and hiring more people. BBQ Grills in particular is where we purchased very heavily…and early. Our upcoming spring season purchases were made back in September and when factory lead times pushed out, our purchasing department led by Brent Clark adjusted accordingly. Did we hit it perfect? Absolutely not… but it put us in a great position to set up our dealers to win the BBQ market.
As a result of increasing our inventory and outgoing shipments, we've had to expand our campus with two additional buildings next door to our existing buildings. This additional space allowed us to add shipping staff, as well as a second shift to keep up with the demand. We have the space, infrastructure, product and most importantly the right people who have a willingness to make it happen for our customers.
Inventory
Our extensive inventory right here in Phoenix is a huge benefit to the local builders.  They too experienced success in an otherwise wavering economy. Stocking gas and electric fireplaces at the extent that we have, including much larger inventories of BBQ grills, smokers, griddles, and accessories have propelled our business, despite the pandemic. DIYers demonstrated a renewed interest in home improvement and as we were seeing a revived fascination with "outdoor everything".
Arizona outdoor living spaces are essential. Designers embrace the idea of outdoor entertaining.  It creates open concept dining and living rooms that ramble out. Most importantly, consumers are spending more time at home – welcoming friends and family to gather for a meal complete with rowdy conversations and after dinner drinks. To dine outdoors, while enjoying the open air or starry night, pairs well with preparing meals outside.
The BBQ Grill brands we sell, stock, and fulfill are some of the top brands in our industry:
American Muscle Grill
AOG
Beefeater
Fire Magic
Le Griddle
Napoleon Grill
Summerset
Primo
Our immense level of inventory and same-day shipping have been game changing for our company and most importantly our partners. If we have stock, it puts our dealers in a position to win. If we have employees who work hard for our partners, it puts our customers in a position to win.
The formula has worked, and is still working, for our AF companies is this:
Set the intention. As a business, know your roots – where you stand and where you want to go.
Seek initiative anywhere and everywhere. As business owners, we need nimbleness in our approach.  We need to think strategically and creatively even if means pivoting and changing direction.
Invest in your company and employees: Keep your company healthy by reinvesting in it. If you're going to buy a boat … make it a dinghy. Invest in your Employees who are the backbone in every organization. Keep them happy, motivated and always be patient with them.
If you sell a product, you should probably stock it. Every business is different, but for our business inventory & quick fulfillment is crucial. Inventory is King, and he who has inventory right now is winning.
Be hands-on, work hard, and always learn from your mistakes. We like to learn a lot!