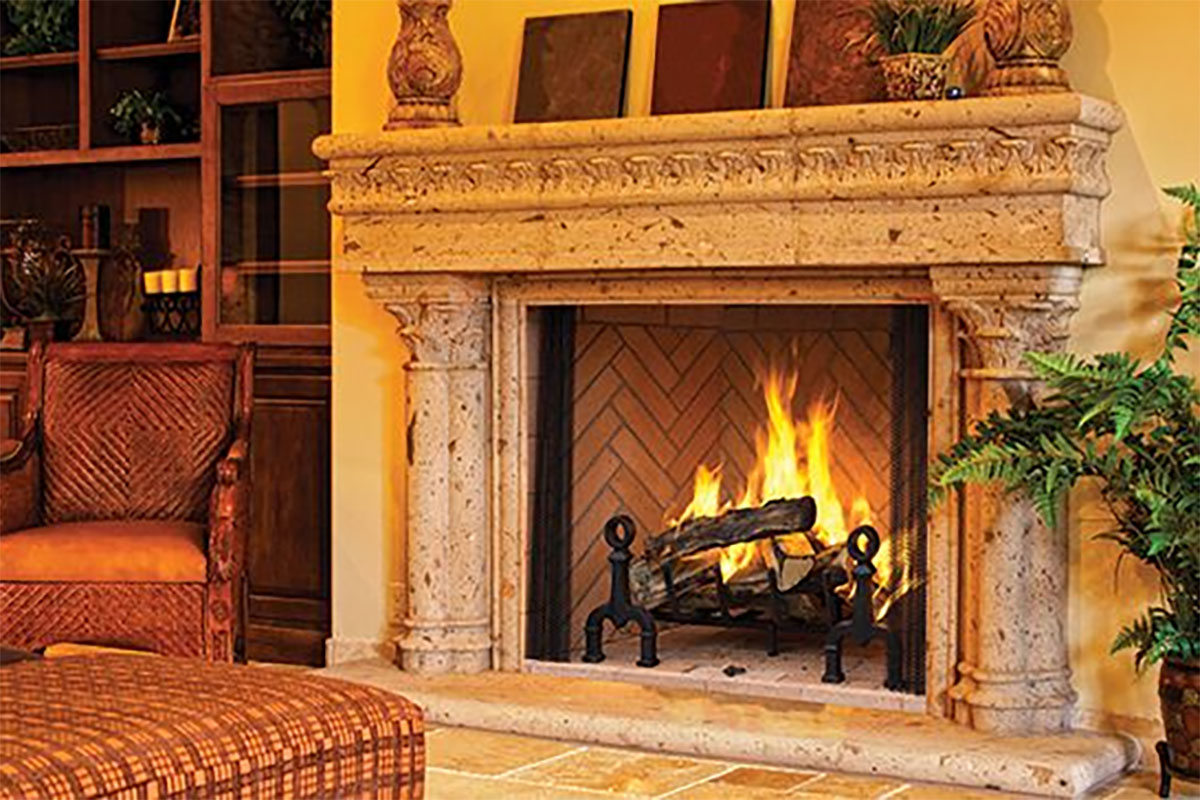 Arizona Fireplaces loves to offer a wide range of fireplaces to let you decide what will be the right ambiance and heat for your surroundings. Listed below are the different types to choose from, with some benefits and downsides to each selection.
Wood Fireplaces
Wood fireplaces are great if you love the traditional look, sound, and smell of a wood-burning fireplace. They are usually with a chimney but can be freestanding as well. They also can be closed or open depending on the heat and visual desired.
Pros- Traditional look and smell
Comforting sound
Only benefits electricity bill
Cons- Needs cleaning
Burns resources
'No burn days' apply
Toxic carbon monoxide admittance
A lot of heat can go up the chimney
Can be more hazardous to kids and animals
Gas Fireplaces
These offer more convenience and an efficient use of heat compared to conventional wood-burning fireplaces. Gas fireplaces can be put almost anywhere and started with a controller for instant heat. You also have a lot of looks to choose from depending on what you want to burn, as there are gas friendly wood logs, glass, gel inserts, etc.
Pros- Can be located almost anywhere
No delay with starting up or stopping
Very efficient use of heat
Lower and safer emissions than wood
Cons- 'No burn days' still could apply
Gas leaks could occur
Electric Fireplaces
Electric fireplace trends are growing. They are a great way to have heat and no maintenance. Similar to gas fireplaces they can also be put anywhere and turned on by a controller. Electric fireplaces only need an outlet to plug into and no resources to burn. They offer the look and warmth of a fire without burning anything and for this reason it is the most 'green' fireplace. You also have the option of the look of a fire without heat if preferred.
Pros- 'No burn days' do not apply
Most environmentally friendly option
Don't have to worry flames or toxic gas
No supplies needed
Cons- Not a real fire
Can add to utility bill
Alcohol
Alcohol fireplaces burn special wood and fuel that is smoke free and environmentally friendly. They are easy to set up and a great portable option because no vents are needed. These are usually made with a more contemporary and sleeker design and used more for the look and not their heat admittance.
Pros- Can be set up almost anywhere
Smoke free
Environmentally friendly
Cons– Doesn't offer as much heat
'No burn days' still could apply
No matter what you would like to use to burn we can get you on your way to an amazing fireplace today!  Be sure to follow us on Meta where we showcase new products and design ideas!