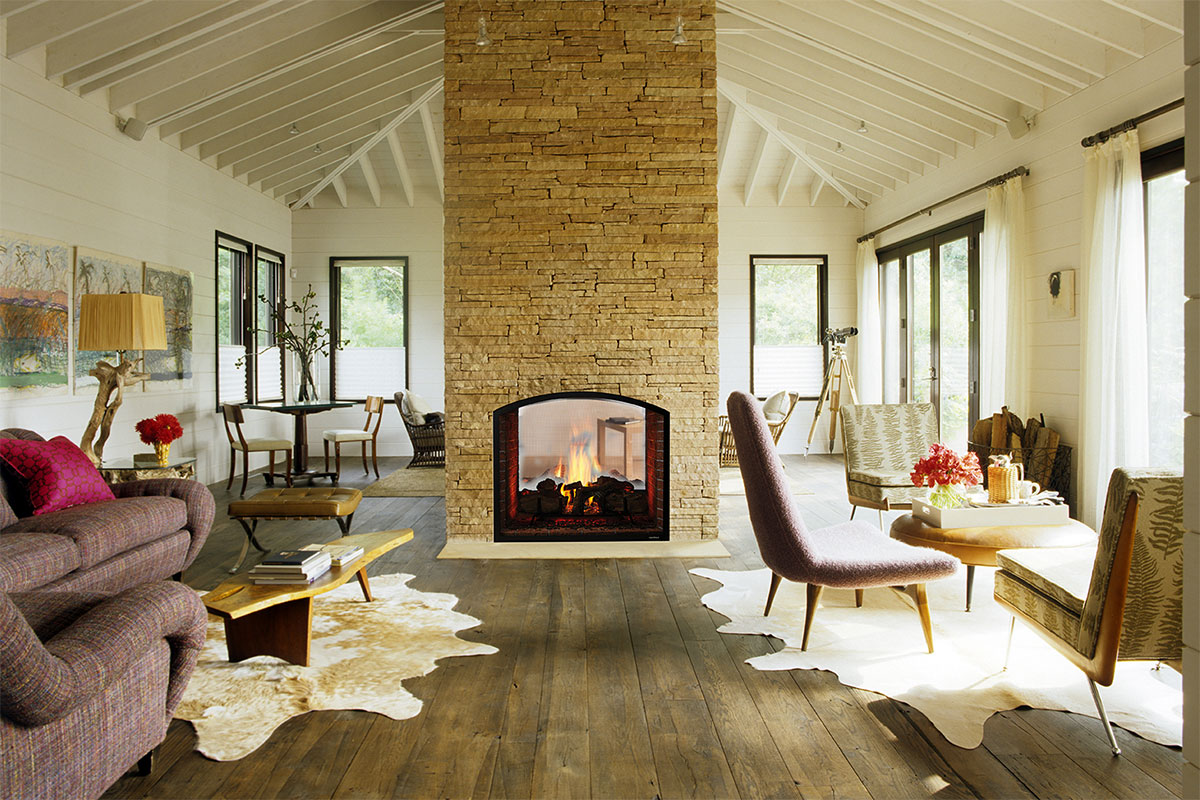 When unique spaces require extraordinary fireplace solutions.  Think outside the fireplace box!
Lately, we have been working more closely with custom homebuilders, architects, and interior designers to help them identify a practical yet elegant solution for living spaces that may be viewed as out of the ordinary. Plans often entail what to do with an exterior wall that faces a stunning outdoor view, or a client's desire to add design elements to create a cozy, intimate setting within a vastly spacious room. Sure, windows, partial or pony walls and art pieces are options, but adding a fireplace can achieve the homeowner's goal plus add warmth, beauty, and architectural interest.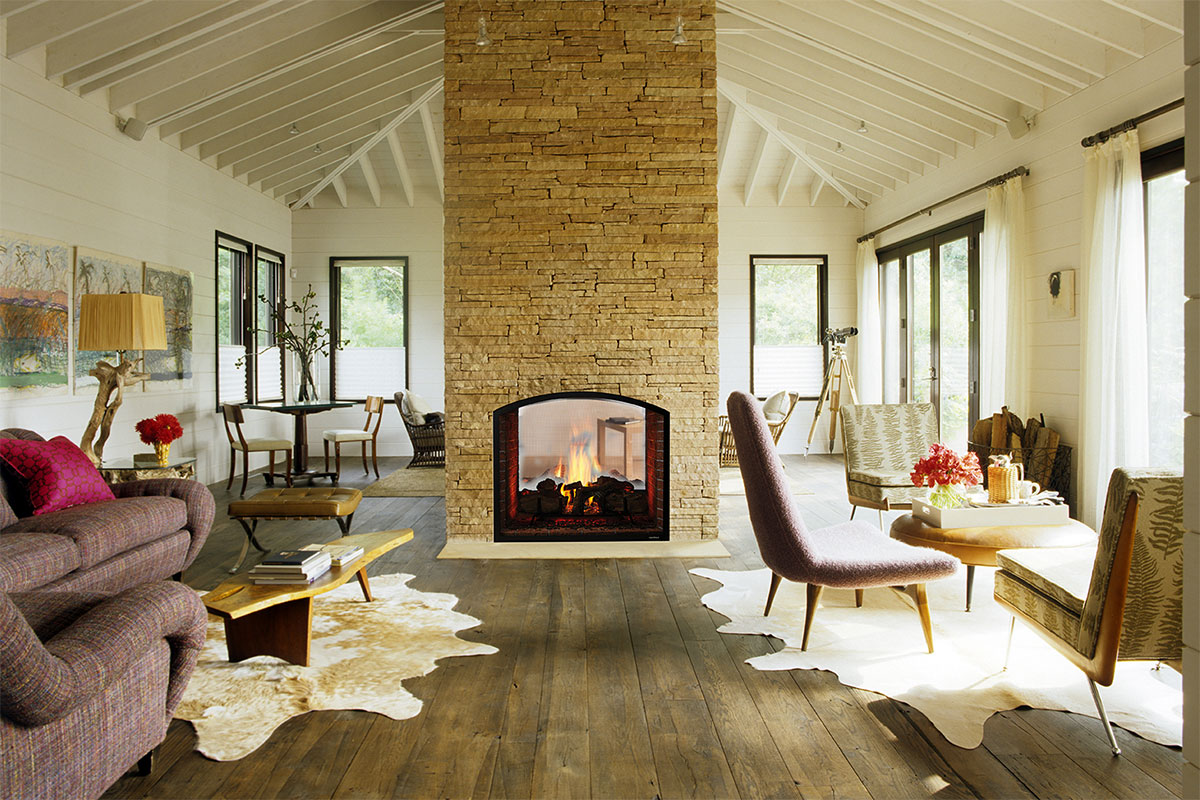 Escape 42" See-Through fireplace by Heat & Glo
Is this gorgeous? This is the Escape 42" See-Through fireplace by Heat & Glo. The aesthetic is a clean.  It has a transitional look.  The fireplace draws guests in while adding cohesiveness to the room's layout. The Escape See-Through fireplace makes a bold statement with its immense opening and vibrant flames. This solution makes a simple statement, yet its seamlessness in bringing two rooms and four conversational nooks together is beautifully brilliant.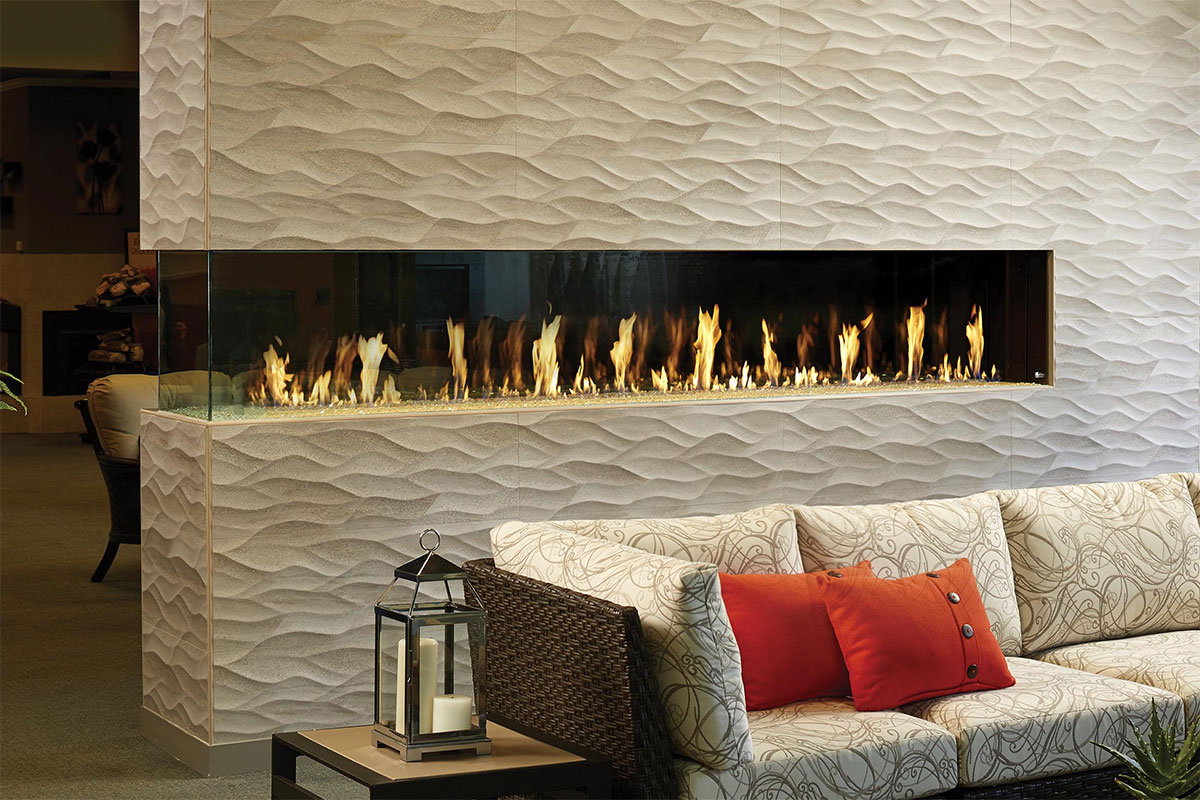 DaVinci Post Less Pier
DaVinci custom Fireplaces by Travis Industries presents this Pier shaped unit that can also serve as an alluring and functional centerpiece or elegant room divider. With up to 10 feet in length we love the post less design which conveys clean, modern and "not fussy" with its glass-to-glass edge. This beautiful fireplace can live anywhere your imagination takes it.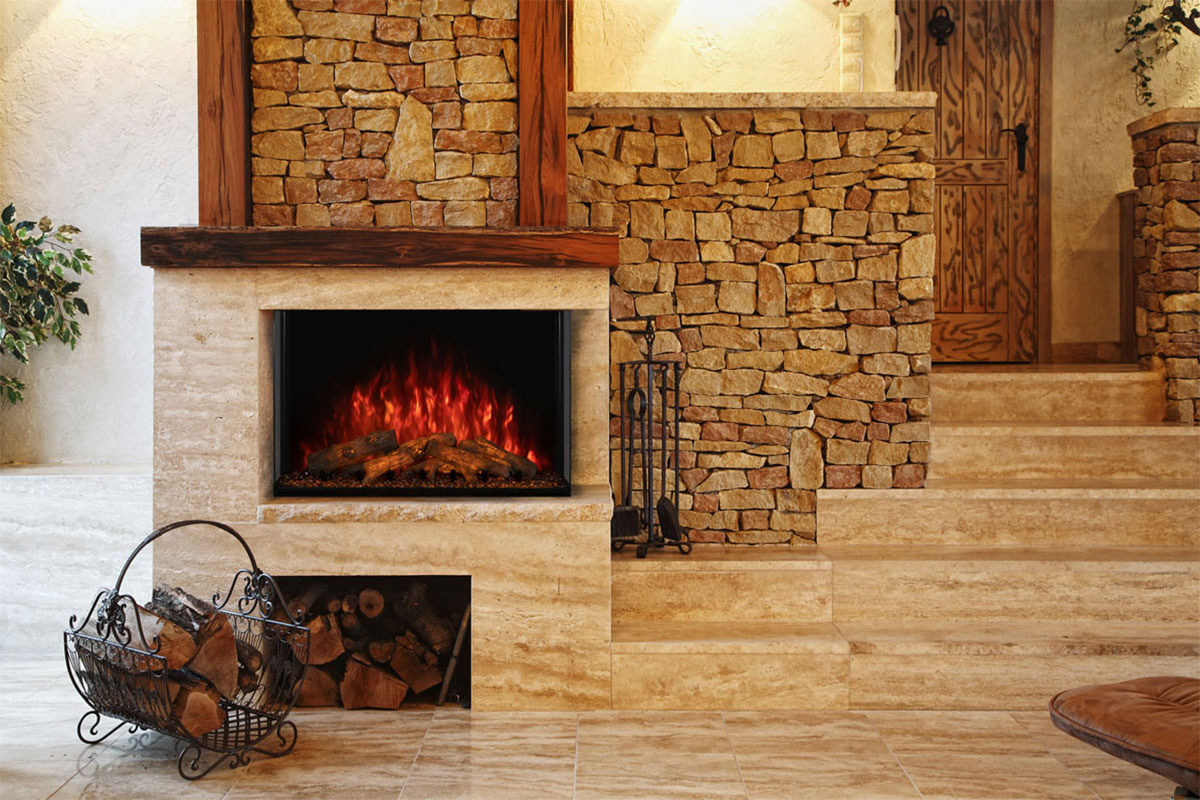 Sedona 42" by Modern Flames
Let's talk about thinking outside the box.  Nothing says welcome like a toasty fire.  Let it light up a small space like.  It's the Sedona Series 42" by Modern Flames. It features a unique frameless look and independently controlled flame plus up & down lighting with an edge-to-edge and multiple sides viewing area.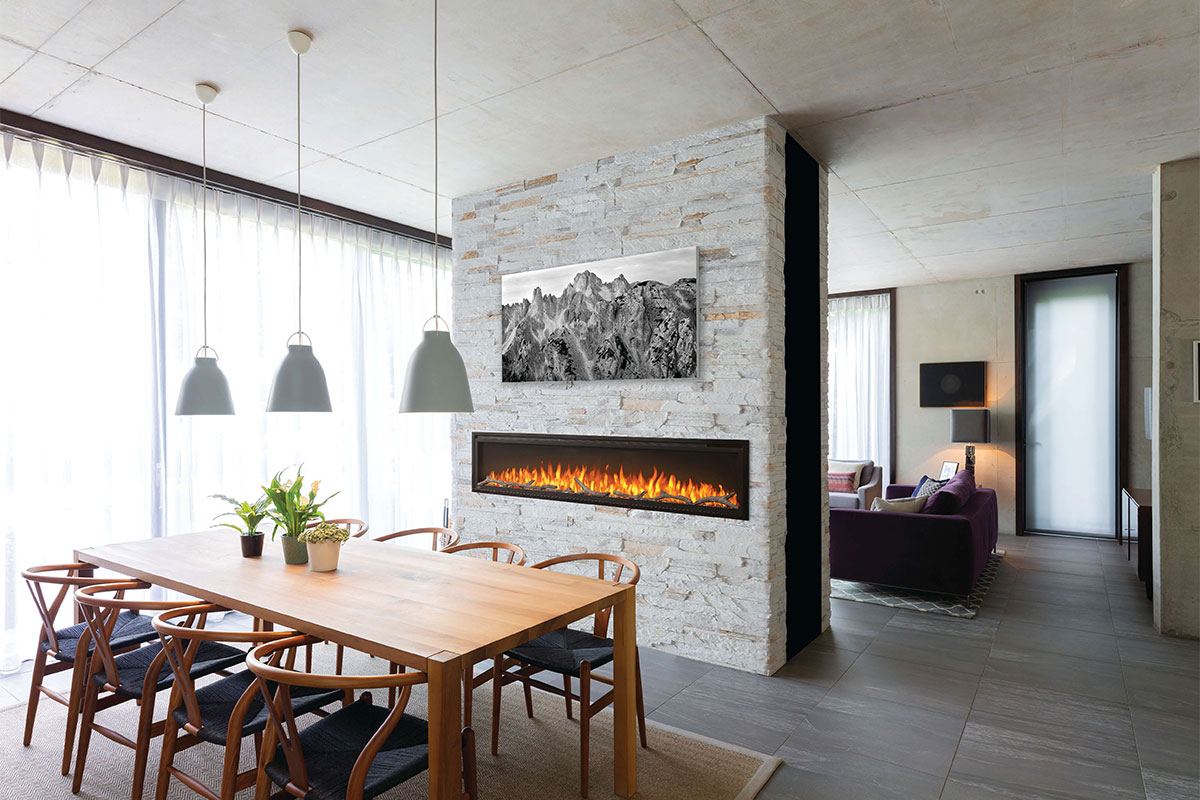 Napoleon Entice 72"
Consider completely transforming the look of a room by hanging a Napoleon Entice Electric Fireplace. Known for its minimalist design, the Entice Series of Electric Fireplaces are truly a work of art. Easily hang on the wall and plug it in to create instant luxury. Check out that fireplace box!  Traditional orange flames, cool blue, or a combination of the two can set the mood. With a shallow depth and expansive front view this is the fireplace for you.  It is offered at a price-point that fits most budgets provides an elegant solution to any design challenge.
Which of these would you choose? For a quote on any of these brands and to learn more or see these up close and personal, visit or call either of our showrooms today!