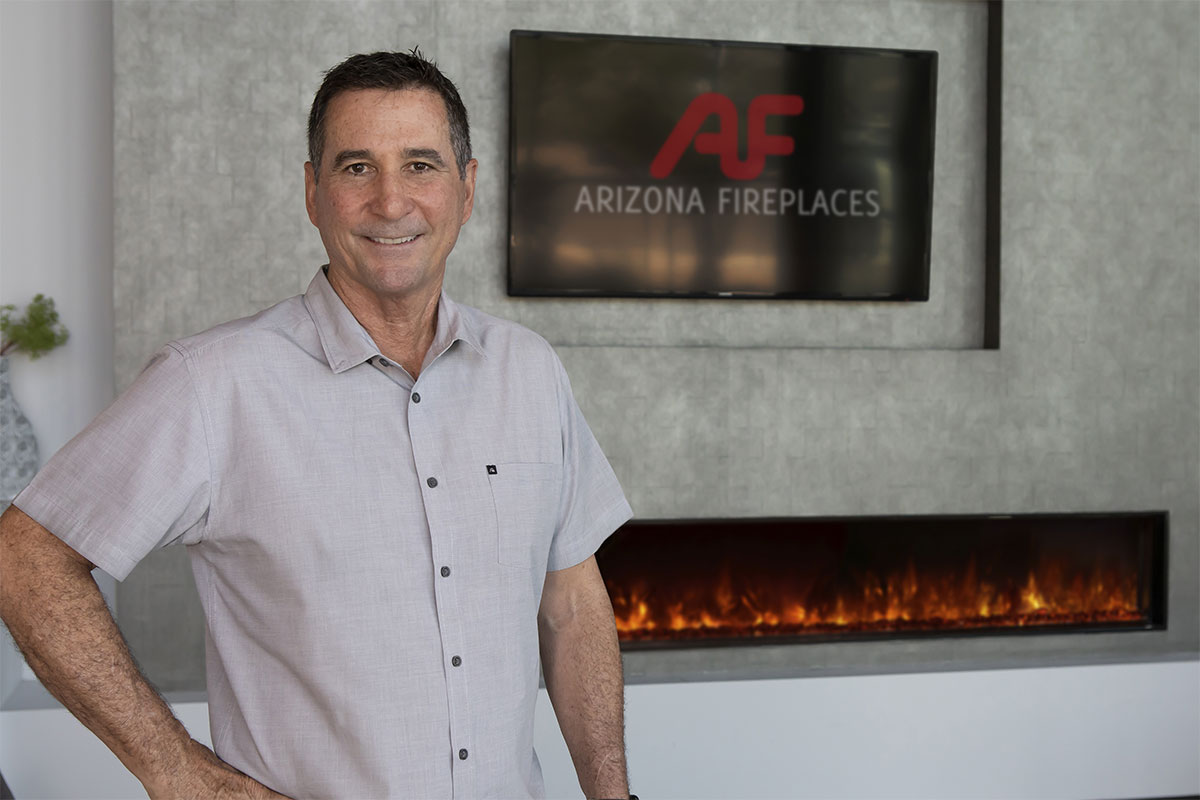 Don Richardson is Founder & CEO of Arizona Fireplaces, an Arizona-privately held family retailer that sells hearth products to the entire southwest including AZ, NM, NV, CA, UT, TX & OK plus online order fulfilment for the largest retailers in the industry.
Don's journey began selling gun nails, staples, and framing hardware to contractors. He revolutionized the use of nail guns, by initiating a standardized angle (still, today) of 22 degrees of the nail strip, lowering the cost of gun nails to the framer. An entrepreneur, Don Richardson realized he could sell more products during the framing phase. Close ties with top builders, and the natural progression of house framing and fireplace installation occurring simultaneously, it became a natural fit that evolved Arizona Fasteners to become Arizona Fireplaces.
Don's achievements include two state of the art showrooms built with designers, builders and their clients in mind. An engaging "live burn" view of the most current fireplace products available anywhere in the US include traditional with gas logs, large, linear look with a big screen TV above it, and even the sleek innovative beauty of Modern Flames electric. Fireplaces, BBQs, accessories & a sales team, and customer care department that are knowledgeable about their products rate second to none.
Under Don's leadership and management of nearly 300 employees, Arizona Fireplaces celebrated 40 years this past March and at the age of 65, when most consider retirement, Don continues to evolve the business as an industry leader.